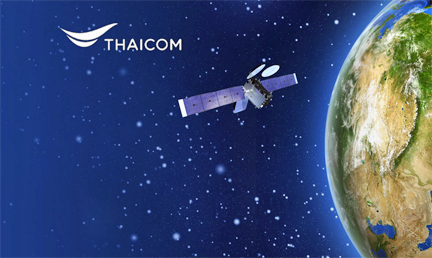 Thaicom Public Company Limited has announced that their subsidiary, International Satellite Company Limited (ISC), has entered into a satellite procurement contract with China Great Wall Industry Corporation (CGWIC), China's leader in satellite construction and commercial launch services.
The Company has been entrusted to initiate a new satellite project for a business partner. The satellite will be operated under license and orbital slot of the partner. The partner will provide the Company with advanced service fees, which will serve as the source of funding for the construction of the satellite, and this project is expected to contribute to increased revenue for the Company.
The satellite project is valued at approximately $208 million, or 7,280 million baht (based on the Bank of Thailand's average exchange rate for October 2016 of 35 baht to 1 USD). The satellite is designed to carry 37 GHz of Ka-band capacity, equivalent to 53 Gbps.
With a 15-year lifetime and a service footprint covering China, Hong Kong, Taiwan, South Korea, Japan, Malaysia, Singapore, the Philippines, Vietnam, Laos, Cambodia, and Thailand, the satellite will strengthen broadband and mobility services in the Asia Pacific region. The satellite is expected to be completed around the end of the year 2019.