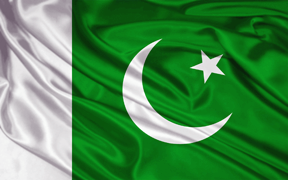 Pakistan is all set to launch the nation's first remote sensing satellite in 2018, currently in development stages, according to Pakistan Space and Upper Atmosphere Research Commission (Suparco) chairperson Qaiser Anees Khurram on Monday.
Khurram was speaking at the inauguration ceremony of World Space Week, organized by Suparco at National Center for Remote Sensing and Geo Informatics. While giving details, Khurram said that with the successful launch of Pakistan Remote Sensing Satellite (PRSS-1), Pakistan will achieve yet another milestone by achieving self-reliance in the observation of Earth through satellite remote sensing.
PRSS-1 will be used to monitor China Pakistan Economic Corridor projects, federal development minister Ahsan Iqbal had announced in Islamabad this April on the occasion of signing of an agreement between Suparco and the China Great Wall Industry Cooperation. Speaking about the World Space Week, Khurram said they are among the 80 countries that are celebrating this week to pay tribute to how the international space industry has helped make lives better.
Referring to this year's theme, Remote Sensing: Enabling our Future, he said the theme elaborates the significance of Earth Observation (EO) from space for the betterment of the human race. The theme also focuses on the benefits of remote sensing and the use of satellite imagery which will stimulate market growth and revolutionize how these powerful tools can have a positive impact on human life in the future, Khurram added
This article was sourced from The Express Tribune.