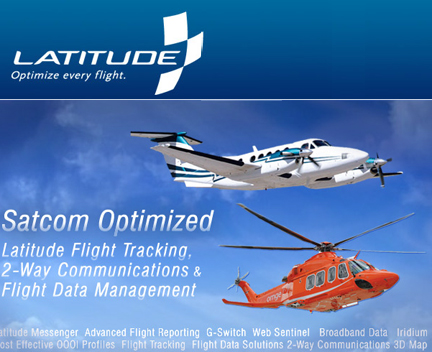 [SatNews] Latitude Technologies has announced that Thunder Airlines, serving Northern Ontario, Canada, with scheduled and chartered air service, has selected Latitude's SkyNode® S200 flight tracking and SATCOM voice, data, and messaging system for installation on Thunder Airlines' fleet of King Air, Mitsubishi MU2, and Caravan aircraft.
Installations are being managed by Midland Instruments. The SkyNode S200 provides Thunder Airlines with unparalleled robust and reliable tracking and satellite communications connectivity to meet the fleet's flight operations requirements.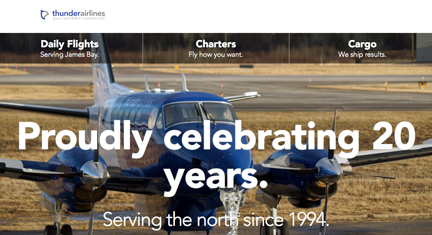 Thunder Airlines was founded in 1994 with one general goal in mind, to serve the Northern Ontario communities, and that is precisely what the regional carrier does. Based out of Thunder Bay and Timmins, Thunder Airlines' services almost all airports in Ontario and surrounding areas with frequent and reliable flights. They are one of the largest medical transfer contractors for ORNGE (Ontario Ministry of Health) and provide charter air service to many organizations in Ontario. In addition, Thunder Airlines operates scheduled passenger service to the coast of James Bay from their Timmins base.
Latitude Technologies Corp., headquartered in Victoria, British Columbia, is a vertically integrated manufacturer and provider of flight data, flight following, and satellite communications equipment and services. Latitude's SkyNode® products are the most versatile and economical-to-operate aeronautical communication devices in the world. The company's IONode™ is the industry's first lightweight flight data recorder and advanced data acquisition unit, capable of real-time event and exceedance alerts and automated post-flight wireless data transfer. SkyNode and IONode STCs are available for hundreds of airframe types. Latitude provides reliable and secure aviation data and communication options for crew safety, fleet logistics, and operations and maintenance efficiency with WebSentinel™ flight data management platform for desktops, dispatch centers, and mobile devices.
For more info, please visit http://www.latitudetech.com/
The Thunder Airlines infosite is located at http://www.thunderair.com/