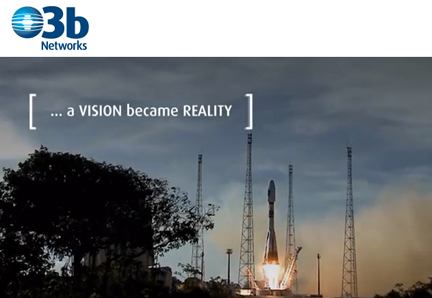 [SatNews] O3b Networks and Hermes Datacomms are teaming up to deliver advanced communications services to a major energy customer in Angola.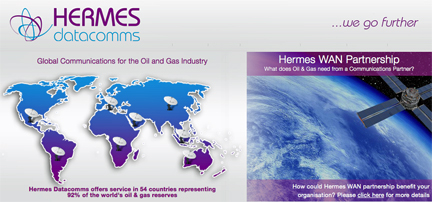 O3b and Hermes, leveraging O3b's satellite network, will provide ultra low latency services to deployed bases and camps in Angola before extending network reach offshore. The end-to-end service will seamlessly connect the customers' sites in Africa with corporate and operational centers in Europe through O3b's integrated gateway and backhaul network. Low latency connections are a critical enabler for energy clients, allowing numerous delay and performance sensitive applications such as ERP (Citrix, Oracle, SAP) and real time monitoring and control to operate flawlessly over the O3b network just as they would over a fiber.

Barry Bouwmeester, Account Manage, says, "Oil and gas operators increasingly tell us that they need higher throughput combined with low latency to cope with the significant amounts of data that is being generated within their operational networks. Advanced communications services are number one on their list of priorities. O3b offers the solution and will improve the efficiency of our customers' operations by enabling applications that are so critical to their success."

John Finney, Chief Commercial Officer for O3b said, "O3b and Hermes Datacomms can deliver powerful new capabilities to the energy industry enabling sophisticated cloud based applications and streaming HD video to remote and offshore areas that until now, could only have minimal connectivity or had to replicate IT infrastructure onsite."

O3b will launch four more satellites in December of 2014 to add to the 8 that are already in orbit serving customers in Africa, the Middle East, the Pacific and Latin America.
To access the O3b Networks infosite, please visit http://www.o3bnetworks.com/
The Hermes Datacomms infosite may be accessed at http://www.hermes.uk.com/