[SatNews] The U.S. Air Force has requested a total of $150 billion in base discretionary spending for FY12, roughly the same amount the service requested the previous year.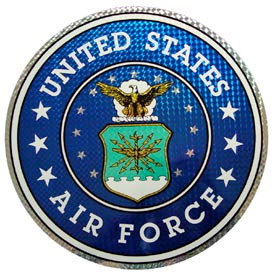 The new budget includes $35.6 billion for personnel, $46.1 billion for operations and maintenance, $38.3 billion for procurement, $27.7 billion for RDT&E, $1.6 billion for military construction, $489.6 million for family housing, and $65.4 million in revolving and management funds. Compared to the FY11 request, the service's procurement budget declines by about $1 billion, while RDT&E spending increases by about $500 million.
The FY12 budget begins a fixed-price block buy of
Advanced Extremely High Frequency
(
AEHF
) satellites, with $552.8 million for two satellites. Another $421.6 million is requested for AEHF development. The service is also buying one
Wideband Gapfiller Satellite
and two
GPS III A
satellites. The Air Force has requested another $463.1 million for the
GPS III Space Segment
and $390.9 million for the
GPS III Operational Control Segment
. Four
Evolved Expendable Launch Vehicles
(EELVs) are being procured for $1.7 billion to carry the satellites into orbit.
The service's procurement budget includes $14.1 billion for aircraft, $6.1 billion for missiles, $539.1 million for ammunition, and $17.6 billion for other procurement programs. The most expensive procurement program for the service is the F-35, which has been allocated $3.3 billion for 19 aircraft, down from 22 requested in the previous year's budget. Another $1.4 billion is included for F-35 research and development, though the Pentagon again wants to end development of the F136 alternate engine. The Air Force plans to buy 24 aircraft in FY13, 40 in FY14, 50 in FY15, and 70 in FY16.
The FY12 request also contains $1.5 billion for fixed-wing transport aircraft, including $72.9 million for one C-130J, $332.9 million for three HC-130Js, $582.5 million for six MC-130Js, and $479.9 million fro nine C-27Js. An additional $77.8 million will purchase three C-37As being leased for VIP transport. The service will soon select a new tanker aircraft to replace its aging KC-135s, and the budget includes $877.1 million in development funding for this aircraft.
Funding is now included in the budget for the Air Force's
Common Vertical Lift Support
(
CVLS
) program, which will replace the service's
UH-1N
helicopters. The Air Force is asking $52.8 million for two aircraft. Another $330.9 million is included in the request for five
V-22 Osprey
tiltrotor aircraft, and $158.5 million for nine
Light Attack Armed Reconnaissance
aircraft. The service has also set aside $324.0 million for three
RQ-4 Global Hawk
unmanned air vehicles (UAVs), down from four requested the previous year. Development of the Global Hawk is also continuing through a request of $423.5 million for FY12. Another $813.1 million will procure 48
MQ-9 Reaper
UAVs.
The Air Force has also requested about $4.0 billion for aircraft modifications, down from $4.8 billion in the previous year's request. A total of $333.2 million is provided for work on the bomber fleet, including $41.3 million for the
B-2A
, $198.0 million for the
B-1B
, and $93.9 million for the
B-52
. The B-2 modernization effort also receives $340.8 million in the service's RDT&E account. The Air Force is also continuing work on its next-generation bomber effort to replace its legacy systems. This project receives $197.0 million for development in FY12.
Tactical aircraft, meanwhile, will receive modifications worth $680.9 million, including $153.1 million for the
A-10
, $222.4 million for the
F-15
, and $232.0 million for the F-22A. The latter also receives $718.4 million in development funding. The Air Force has also requested a total of $964.1 million (including advance procurement) for the
C-5M
upgrade and $202.2 million for the C-17A. The
C-130 Avionics Modernization Program
(
AMP
) receives another $235.6 million.
The Air Force will continue
Minuteman III
modernization efforts, and is also buying 240
AIM-9X Sidewinder
missiles, 218
AIM-120D Advanced Medium-Range Air-to-Ai
r missiles, and 416
HELLFIRE
air-to-ground missiles for use in Afghanistan.