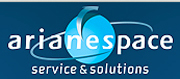 Arianespace now has a majority shareholder, that being Airbus Safran Launchers (a jv between Airbus Defence and Space and Safran) who now hold 74 percent of that company's share capital—the stakes held by the other shareholders, from the European launch industry, is unchanged.
CNES becomes a statutory censor on the Arianespace board, the same position held by the European Space Agency (ESA). On December 9th, a General Meeting of Arianespace shareholders will therefore note the resignation of the three directors representing CNES, who will be replaced by three directors appointed by Airbus Safran Launchers.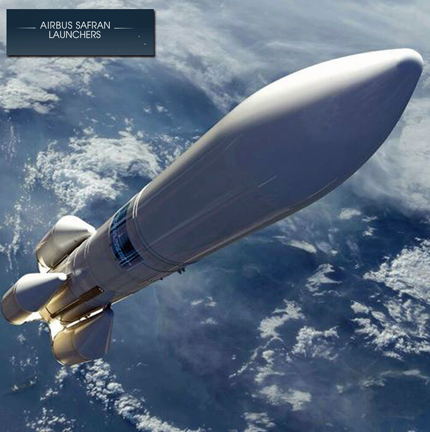 Arianespace remains a full-fledged company, with its headquarters in Évry, near Paris; a facility in Kourou, French Guiana; and offices in Washington D.C., Tokyo and Singapore. The company operates three launchers from the Guiana Space Center (CSG) in French Guiana: Ariane 5, Soyuz (within the scope of a partnership with Russian space agency Roscosmos) and Vega. Avio is the design authority and industrial prime contractor for the Vega light launcher, via its Italian subsidiary ELV (in which ASI, the Italian space agency, holds 30 percent).
"Following the signature of the Ariane 6 contract on November 9 at ESA headquarters, this change in Arianespace's shareholding structure provides a decisive boost to the transformation of the European launcher industry, all for the greater benefit of our customers," said Stéphane Israël, Chairman and Chief Executive Officer of Arianespace. "By bolstering ties between industry and the market, Airbus Safran Launchers' larger stake in Arianespace will support the increasingly flexible operation of Ariane, while also opening up new op-portunities for Arianespace's employees. CNES is a new censor on our Board of Directors, and will continue to be our daily partner at the Guiana Space Center. Drawing on our family of launchers – comprising Ariane, Soyuz and Vega – Arianespace will continue our mission of ensuring independent access to space for ESA and European institutions. We also will maintain strong links with our minority shareholders, representing Europe's launcher industry, and we naturally will continue to work with all satellite manufacturers. We already are gearing up for the successful operation of our two upcoming launchers: Vega C, from 2019, and then Ariane 6, from 2020. With this, we are opening a new chapter in the fabulous story of Arianespace."