A London-based company with expertise in advanced video compression technology, V-Nova, has accepted a minority stake in the firm by Eutelsat Communications (NYSE Euronext Paris: ETL).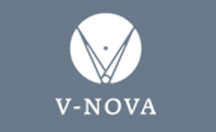 Eutelsat and V-Nova also plan to enter into a commercial partnership focused on satellite video transmission markets, where Eutelsat will exclusively distribute V-Nova's PERSEUS-powered compression solutions in jointly defined offers for pre-agreed markets. The collaboration with V-Nova reflects Eutelsat's commitment to support broadcasters and TV platforms as they transition to HD and UHD in order to offer consumers an enriched and more immersive viewing experience.
The cornerstone of V-Nova's offerings is PERSEUS, a video compression solution that delivers significant performance improvements in terms of picture quality, processing speed, latency and power consumption, and is compatible with legacy and new hardware. Eutelsat leveraged V-Nova's PERSEUS solution to deliver live 4K lossless contribution of major matches during the UEFA Euro 2016 Championship in June and July this year. Combining PERSEUS with end-to-end satellite video transmission further strengthens the unique competitive advantage of satellite as the platform offering the highest image quality at reasonable costs.
According to Julien Seligman, the Eutelsat Executive Vice President of Global Video Services, in partnering with V-Nova, the company's competence in the broadcasting chain is being added to and, specifically, Eutelsat will be employing technology advances that will enrich the end-user experience for client broadcasters. As the video landscape enters an era marked by exceptional signal quality and exponential traffic growth, Eutelsat's investment in, and partnership, with V-Nova enable the provision of cost-effective and innovative solutions to media companies who rate quality as a key differentiator."

For more on Eutelsat and V-Nova during the UEFA Euro 2016 championship: https://youtu.be/vdRe2DLss9o