Es'hailSat, the Qatar Satellite company, has revealed that beIN has selected the company to transmit live coverage of the UEFA Euro 2016—this premium TV content will be broadcast in 4K from the 26 degrees East hotspot that covers the Middle East and North Africa (MENA) region.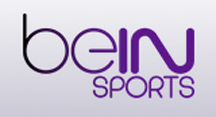 Es'hailSat and beIN will be the first in the MENA region to transmit Live 4K sports to consumers via satellite. beIN currently broadcasts premium live and exclusive sports content to more than 3 million subscribers in the region. And with 4K offering viewers super sharp picture quality, beIN will be able to provide the ultimate on-screen football experience to viewers, thanks to the near lifelike quality of high resolution 4K which is set to become the next TV technology revelation. The UEFA Euro 2016 will take place in France from June 10 to July 10, 2016.

According to beIN MEDIA GROUP Deputy CEO, Yousef Al-Obaidly, this agreement demonstrates Es'hailSat's and beIN's ability to stay ahead of the competition by bringing the best-in-class TV experience to subscribers. Es'hailSat's President & CEO, Ali Ahmed Al Kuwari, added that in addition to the 2014 FIFA World Cup, the English Premiere League, and a number of tennis and basketball tournaments, his company is witnessing a growing number of broadcasters relying on Es'haiSat to broadcast sports content to the MENA region.