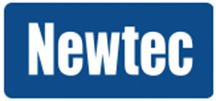 Steve Mills is the new Global VP of Sales at Newtec as the company continues to drive their record year-on-year growth of 10 to 20 percent.
The addition of Mills to the Newtec management team demonstrates the company's continued expansion, with its latest results showing increased revenue across the company's core markets of broadcast, consumer and enterprise VSAT and GovDef, fueled by HTS deployments. Newtec specifically experienced increased market penetration in mobile backhaul and mobility, including Inflight Connectivity (IFC) and maritime communications.
Prior to joining Newtec, Mills was Head of Global Sales and Marketing, Secure Communications, at Airbus Defence and Space where he gained extensive experience in the government and defense market, among other areas as well. Following this role came four years at Inmarsat as the Senior Director in Global Government.
Mills, who will be based in Europe, will oversee the sales and sales support teams in his new role, and will be responsible for growing both direct and indirect business, along with a strong Newtec value proposition in all markets worldwide.
Newtec's CEO Thomas Van den Driessche said that the designation of Steve comes at a great time for Newtec, with almost 80 percent revenue growth over the past four years showing clear market share gains in the satellite ground segment. Thomas continued that Steve's background and experience will help Newtec build further, on both their commercial and government markets, as well as supporting their continued growth in VSAT mobility, cellular backhaul for 4G and 5G, and solutions to monetize HTS.
Mills noted that the current satellite industry is an incredibly exciting place to be in right now. The rapid advancements being 'launched' by global satellite network operators are, more than ever, creating a growing need for advanced and innovative solutions and services which allow integrators, service providers and end-customers to exploit this new era in space. Newtec is paving the way in delivering technological and business differentiators that will provide enormous value. He continued that he is thrilled to be joining the team and excited to see how far they, as industry leaders, can steer satellite communications over the coming years.
Newtec will be exhibiting its latest solutions for a range of applications at AfricaCom, which will be held at CTICC in Cape Town, from November 7 to November 9, and at Global MilSatCom, which takes place in London on the same dates. The latter event will provide visitors with the first chance to meet Newtec's new Global VP Sales Steve Mills in person.