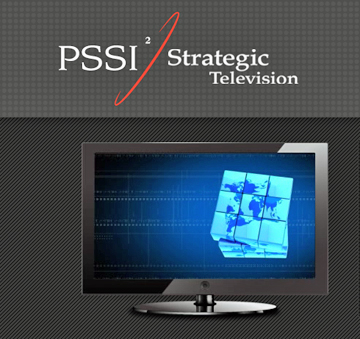 The upcoming US college football season appears to be one of the most action filled on record—to ensure coverage of these impactful competitions, PSSI Global Services LLC is prepping their more than 40 trucks and uplink systems to provide live transmission to the major networks, including CBS, CBS Sports, FOX, FOX Sports Networks, ESPN, ESPN News, ESPN2, ESPNU, ESPN3, and SEC Network, as well as DirecTV's Mobile Studio.
Some networks have selected PSSI to provide cutting edge multi-channel transmission services, as the company has helped to pioneer the transmission protocols for at-home productions, which is a highly specialized approach to multiplexed signals. Among many recent research and development breakthroughs of the last year, PSSI is now able to transmit 10 channels on a single satellite transponder, far surpassing what was previously thought to be an absolute limit of data throughput. With this and other engineering achievements under its belt, PSSI has committed to being the foremost provider of 10-channel satellite transmissions for broadcasters throughout the college football season.
With the largest fleet of mobile satellite trucks in the United States, PSSI has now rolled out an aggressive plan to continue to enlarge and upgrade its C-band and multiplexing-capable trucks to be ready for this 2016 football season. PSSI will now have the largest multi-channel fleet countrywide, with at least 12 at-home-ready C-band trucks. In addition to growing its multi-channel fleet, PSSI has added to its unsurpassed stock of digital encoders, decoders, transport stream processors, fiber TX/RX sets, multi-viewers and HD distribution amplifiers.
In close collaboration with Intelsat, PSSI has also start to equip their fleet with PRISM, a technology that allows simultaneous transmission of two-way data via satellite, providing Voice Over Internet Protocol (VoIP) and accelerated high-speed IP data. PRISM also offers seamless connectivity to the IntelsatOne fiber network that feeds directly to hundreds of nodes at networks and studios across the globe.
The odds are that if viewers have watched college football in the past, then they have already experienced PSSI's transmission capabilities, remarked the President of PSSI, Rob Lamb. He added that this season will find new and groundbreaking technology in action for game coverage.