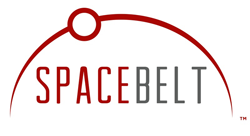 Cloud Constellation Corporation and Wasabi are collaborating to deliver a new generation of cloud data storage and security services.

Based on Wasabi's high-performance cloud data storage and Cloud Constellation's SpaceBelt™ Data Security as a Service, the combined offering will enable enterprise customers to bypass the inherent cyber vulnerability of global terrestrial networks with a space-based global area network and data storage. Wasabi was created by cloud storage pioneers and Carbonite co-founders David Friend and Jeff Flowers.
Wasabi is built to be 100 percent AWS S3 bit-compatible. However, there are no complex storage tiers; Wasabi costs a flat $.0039/GB/Month with a 1TB minimum usage.
Wasabi also offers immutable buckets, which means that data written to those buckets cannot be erased or altered, protecting users from common causes of data loss like accidental deletions, application software bugs, hackers and malware.
SpaceBelt is a patented, scalable service that uses a constellation of 12 satellites in LEO.
The constellation of satellites is networked with a laser photonic ring that is redundant and self-healing for high availability.
The SpaceBelt network communicates with secure access points located at Wasabi data centers and enterprise customer sites via connectivity with geosynchronous satellites (GEO).
The combined offering of Wasabi and SpaceBelt services will result in a portfolio of cloud data storage and security services that CIOs and CISOs will incorporate into their cybersecurity strategies to realize an unprecedented level of data security risk mitigation.
Dennis R. Gatens, the VP of SpaceBelt channel management and marketing, said that a data breach can have a devastating impact on the state of a business that no insurance policy can undo. This combined offering will enable customers to take advantage of Wasabi's high-performance, low-cost data storage. Where the highest level of cybersecurity risk mitigation is required, SpaceBelt provides the security necessary to protect customers' highly valuable data assets.