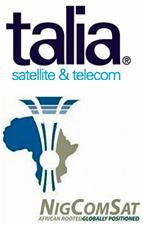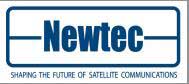 [SatNews] Newtec has announced the provision of new services across Africa...
that include a new satellite communication backbone infrastructure for Somalia and satellite broadband services being made available to Nigerian consumers and SMEs.
Talia and Newtec are the provisioners of new satellite communications backbone infrastructure for AGSM.MOBI, a Mobile operator in Somalia. Based on Newtec's FlexACM® technology, the network will enable reliable mobile voice, data, and payment services throughout Somalia.
Nigerian Communications Satellite (NIGCOMSAT) Limited has also selected satellite specialist Newtec to provide a Ka-band hub platform that includes terminals to offer B2B and B2C broadband services. The broadband platform will enable optimal and cost effective voice, data, video, Internet and application service solutions over Nigeria via the NigComSat-1R satellite.