SpeedCast International Limited (ASX: SDA) has been selected by bmobile-vodafone Solomon Islands ("bmobile-vodafone") to upgrade their cellular backhaul network to support 3G data services in the Solomon Islands.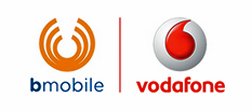 SpeedCast's solution will support the upgrade of the existing 2G services to a new mobile 3G network for the three main urban areas of the Western Province on the Solomon Islands, known for their fishing, factories, tourism and logging trades. This new network will double the current capacity to support 2G and 3G voice and data services for these industries and the local population. To further enhance the mobile data experience, SpeedCast is deploying this service through a high throughput, low latency O3b network, which has been used for all data services on the island since 2014.

This network upgrade comes as the demand for new 3G data services in the Solomon Islands has increased significantly over the last year. SpeedCast's cellular backhaul solution will ensure bmobile-vodafone will be able to respond to these increasing data requirements, offering businesses and consumers of the Western Province an unprecedented user experience. Future network upgrades are expected in order to keep up with the increasing cellular data traffic.
SpeedCast's cellular backhaul suite of solutions, under the CelCast™ name, are designed to optimize satellite traffic in telecommunication environments, lowering the Total Cost of Ownership and bringing unrivalled quality of service to its customers' networks. Recent successes in Indonesia and Myanmar have demonstrated SpeedCast's technology leadership in the region.

bmobile.com.sb/