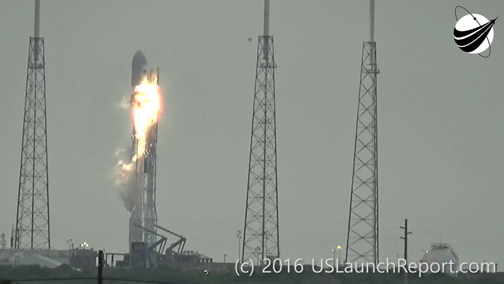 Israel's Science, Technology and Space Minister, Ofir Akunis, stated that "Israel must preserve full communications independence that is not dependent on outside sources. One of the solutions is to take immediate action to speed up the production of a new satellite," this according to a news report in The Jerusalem Post by Judy Siegel-Itzkovich.
This testimony came during an urgent meeting on the September 1st accidental explosion of the US rocket that destroyed Israel's prestigious and expensive Amos- 6 communications satellite while still on the launchpad at Cape Canaveral, Florida. Akunis wrote to Prime Minister Benjamin Netanyau, Defense Minister Avigdor Lieberman and Finance Minister Moshe Kahlon that the two year time period was likely and that competition from other nations will be intense.
In the letter, Akunis also requested immediate new funding for the Israel Space Agency, which operates under the aegis of his ministry, to purchase components needed for development of a new communications satellite. The components alone will cost tens of millions of shekels.
To read the entire news story, please visit this direct link...