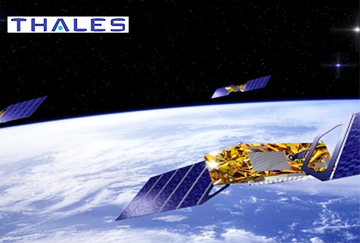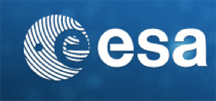 Thales Alenia Space has signed a contract with the European Space Agency (ESA), acting on behalf of the European Commission (EC) and the European GNSS Agency (GSA), for the development and deployment of the next version of the ground-based Galileo Mission Segment (GMS) and the Galileo Security Facility (GSF), together known as WP2X.
This contract, amounting to approximately 324 million euros, will also include maintenance of the currently deployed operational versions. The main goal of this operational phase is to achieve the Full Operational Capability (FOC) for Galileo Open service by the end of 2020. For the PRS – which many participating Member States are eager to use for their governmental applications – the aim is to reach Initial Operational Capability (IOC).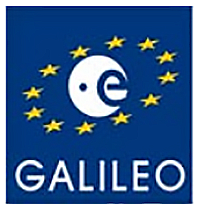 The main challenges are the modernization of the infrastructure and the enhancement of security — including cyber security. These evolutions will be carried out in parallel with maintenance and operation of the already deployed versions (Galileo services were declared operational for initial service in December 2016).
The current GMS/ GSF infrastructure includes more than ten million Lines of Code (LoC). Thales Alenia Space will lead a consortium of 15 companies, with Thales remaining responsible for cyber security and encryption. During the 28-month duration of activities (up to the baseline at the end of 2020), Thales Alenia Space and the firm's partners will perform the completion of the infrastructure deployment at sites across the globe:
Ground Control Centers (GCC) in Oberpfaffenhofen (D), and Fucino (It)
Galileo Security Monitoring Centers (GSMC), in Paris (F) and in Madrid (SP)
Five ULS (Uplink Stations) sites
16 Ground Sensor Stations (GSS) sites.
The contract also calls for procurement of certain facilities dedicated to detection of site interference. This aims to address the growing threat that GNSS signals have to cope with.
Executive Comment
Jean Loïc Galle, CEO of Thales Alenia Space, said that in continuity with the previous phase, ESA, along with the GSA and EC, will be able to rely on Thales Alenia Space's capacity to address current and future challenges. The company hasn't experienced any delays in the previous phase and is committed to maintaining the same level of quality for the firm's contributions together with the partners. Ultimately, it is the European citizens and all the Galileo users who will benefit from these modernized infrastructures and the enhanced services they will make possible.