Eutelsat Communications (Euronext Paris: ETL) is teaming with Russia's General Satellite Corporation and the Mariinsky Theatre for a satellite transmission on April 15th from St. Petersburg of an exceptional sequence of classical ballet performances by leading Russian dancers.
The 3D content will be received live in Moscow and Paris and displayed for the first time on
Samsung
's first generation of
Full HD 3D
TV sets.
This European premiere of satellite-delivered 3D content to TV displays will be transmitted on
Eutelsat
's
All-3D
channel on the
EUROBIRD
(tm)
9A
satellite. Launched over one year ago, this first All-3D channel for Europe has enabled Eutelsat to collaborate with industry leaders in the burgeoning 3D market, including
Samsung
,
Sony
,
Hyundai
,
Sensio
,
France Télévisions
,
SKY Italia
,
Ciel Ecran
and
OpenSky
. In an agreement announced between Eutelsat and General Satellite, up to 500 hours of 3D content produced by General Satellite will further enrich the line up of Eutelsat's All-3D channel. General Satellite is already Russia's leading supplier of HD content for the
Platforma HD
package broadcast across European parts of Russia via
EUROBIRD
(tm)
9A
.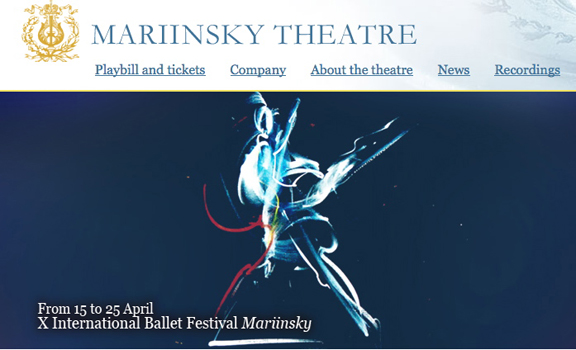 The dance sequences in St Petersburg will be filmed in 3D (two video signals and one audio signal), mixed, encoded and uplinked to Eutelsat satellite capacity from an SNG truck at the
Mariinsky Theatre
. The live signal will be delivered to six Samsung 3D Ready 55-inch displays via a standard HD STB produced by General Satellite. Viewers will watch the ballet sequences using Samsung Active glasses to show the lifelike depth and colour clarity that is now possible in consumer homes. Commenting on the premiere 3DTV transmission,
Michel de Rosen
, Eutelsat CEO, said, "Coming only three weeks after the remarkable 3D broadcast to cinemas in France of the Six Nations rugby match between France and England, this premiere satellite-delivered 3DTV display will be a new landmark in the rapidly emerging market for transmitting premium 3D content. Eutelsat has been the trailblazing satellite partner in this transformation. Since content will always be king, we are delighted to conclude the agreement for 3D content with General Satellite that will enrich the programming on our unique All-3D channel on EUROBIRD™ 9A."