At Satellite 2017, KenCast is featuring the latest version of their Fazzt® Digital Delivery line of Software, which enables efficient, reliable, and secure multicast and unicast distribution of large files and live video streams over satellite and Internet and LTE terrestrial networks.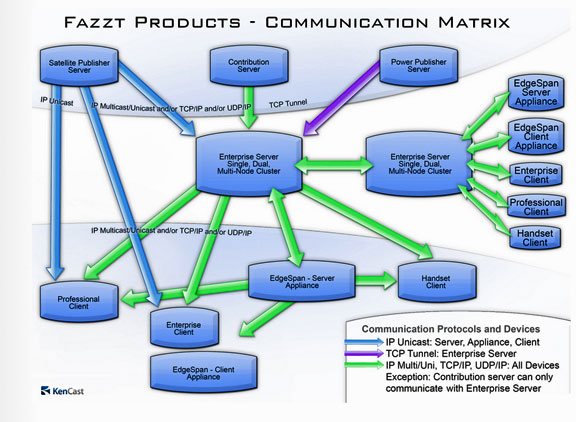 The Fazzt® Digital Delivery software is a core component of the firm's solutions to serve various markets, including mobility, enterprises, military, public safety, and digital cinema. KenCast recently extended/enhanced error correction algorithms and other features, in their latest Fazzt 9.1 release, are designed with a number of capabilities that are ideal for the new LEO/MEO satellites moving at speed of 17,000+ Mph while broadcasting large files and live streams through all types of weather conditions to fixed sites and moving vehicles (planes, cars, trucks, ships).

The company will also be demonstrating terrestrial live event and file delivery solutions, which enable reliable live content delivery—from mobile platforms at any remote location over any IP networks to any device. The New York City Fire Department is currently using this technology with smartphones and drones.
Visit KenCast at booth #1733 in the Walter E. Washington Convention Center in Washington, D.C.