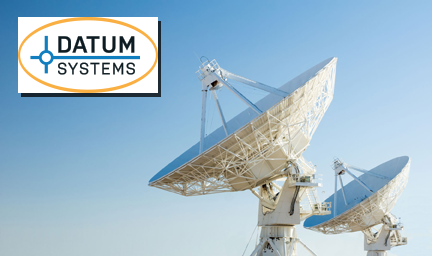 Datum Systems, a manufacturer of modern and innovative satellite modem solutions, has released their new M7 Series Multi-Demodulator.
The new M7D Multi-Demodulator is now part of the Datum Gateway Hub family and supports up to 16 individual receive carriers within a single half-rack wide space; up to 32 Demods within a single rack space.
The M7D is Datum's next generation Multi-Receiver for its M7 Datum Gateway Hub solution, which supports highly efficient and flexible SCPC based return channels using Datum´s industry-leading FlexLDPC coding. The high capacity and smaller footprint of the M7D drastically lowers the cost and space required at the hub for traditional FSS and high throughput satellite (HTS) operators.
The M7D is a significant addition to the Gateway platform used in Point-to-Multipoint and Mesh Network applications.
The new half-rack wide M7D Multi-Demod platform includes two independent physical demod cards that support both IF and L-Band input frequencies as standard, each Demod capable of 8 receive carriers over 72 MHz of bandwidth. As a half-rack wide chassis, two M7D units can be mounted side-by-side, allowing up to 32 carriers in a single rack space, or used in a 1:1 redundant configuration. The M7D also conveniently interfaces to the LAN using a 4-port Layer 2 Ethernet switch for added flexibility.
Learn more about the new M7 Multi-Demod and other Datum products by visiting Datum Systems (booth #1638) at the Satellite 2018 Conference and Exhibition in Washington, DC, March 13-15 at the Walter E. Washington Convention Center.
David Koblinski, the VP of Business Development and Marketing at Datum Systems, noted that in addition to the significant space savings and lower cost per demod, the new M7D offers a great deal of network flexibility to the firm's customers. The M7D is based on a unique Software Defined Radio (SDR) Demod card and can be used as a FlexLDPC Multi-Demod or a DVBS2X Demod up to 350 Mbps with the push of a button or click of a mouse. The flexibility designed into this platform is truly future proof.