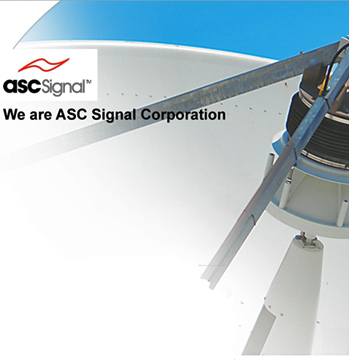 [SatNews] ASC Signal Corporation has endorsed the Society of Satellite Professionals International's new "Better World" campaign, which catalogs the enormous contributions of satellite technology to human welfare, the economy, peace and security.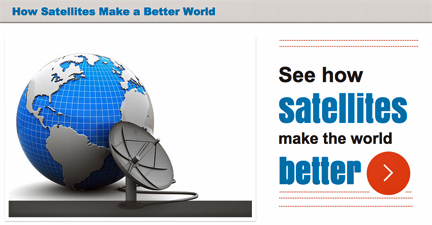 The campaign is part of a long-term effort designed to raise awareness of satellite as one of the world's essential technologies. ASC Signal provides support for the campaign through its sponsorship of SSPI. The company's CEO, Keith Buckley, previously served as chairman of the global non-profit association, headquartered in New York, and remains close to the organization and its leadership.
SSPI, using funds provided by ASC Signal and others, is leading a consortium of associations, including ESOA, GVF, SIA, CASBAA and WTA, in an effort to bring the industry's role in the global economy to light. A new website (http://www.bettersatelliteworld.com) promotes the industry and has begun to publish a wide range of stories from around the world that highlight satellite's role in the work to end polio, enable disaster recovery, promote environmental education, and carry sports and entertainment to billions, as well as its essential roles in the financial industry, economic development in remote areas and the flourishing of democracy.
Among the stories is Intelsat's global distribution of the Live Earth benefit concert, which raised awareness of the need for urgent action on climate change. The story, "Rallying the World to Climate Change," explains how, through a C-band and Ku-band satellite network that used ASC antennas, Live Earth 2007 reached a global audience of 2 billion people with a message of hope, education and action on climate change.
ASC Signal's Buckley said, "Sponsorship is our way of thanking the Society for its contribution to the growth our business. We commend SSPI for using this campaign to help identify new markets for us to serve. "
SSPI's Executive Director Robert A. Bell added, "When you read through the stories about our 'invisible technology,' you understand how critical satellites and the technologies from companies like ASC Signal are—it is not a stretch to claim that satellites and its technology enablers make modern life possible. Without it being widely known, this industry makes daily contributions to the human experience."
The ASC Signal infosite is located at http://ascsignal.com/
The SSPI infosite may be reached at http://www.sspi.org/
The campaign's infosite: http://www.bettersatelliteworld.com/