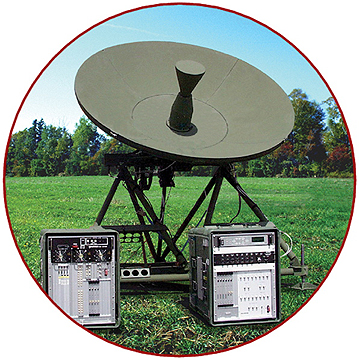 Harris Corporation (NYSE:HRS) has been selected to supply additional Rugged Deployable Satellite Communications Terminals (RDSATs) to the U.S. Navy First Construction Division — the Seabees — under a two-year, $30 million follow-on order.
The new terminals, along with previously purchased terminals, will provide the Navy with advanced, multiband satellite reach-back capabilities from around the globe to command centers in the U.S. The Seabees have built military bases, bulldozed and paved thousands of miles of roadway and airstrips, and accomplished myriad other construction projects dating back to World War II. The Harris satellite communications terminals are capable of communicating with satellite constellations operating in commercial C- and Ku-bands as well as with military constellations operating in X-band. Additionally, a standard upgrade is available to support Ka-band operations with the
Wideband Global SATCOM
system constellation. The
RDSAT AN/USC-65(V)5
features a 2.5 meter ring-focus antenna and pedestal. Its components are integrated into weather-resistant, ruggedized transit cases, resulting in a transportable terminal that is lightweight, yet expandable.