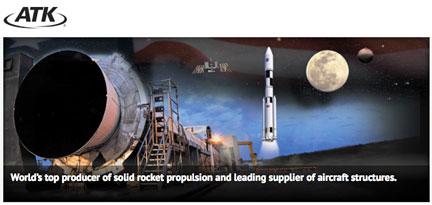 [SatNews] ATK's (NYSE: ATK) CASTOR® 30 upper stage solid rocket motor supported the...
...successful flight of Orbital Sciences Corporation's (NYSE:ORB) Antares rocket as it lifted off from NASA's Wallops Flight Facility in Virginia with the Cygnus mass simulator payload. This was the test flight of the new Antares launch vehicle.
ATK's CASTOR 30 was developed in response to a market need for a large-diameter upper stage motor. It has the flexibility to serve markets as diverse as space launch, prompt global strike and operationally responsive space. In support of today's launch, the motor fired for approximately 153 seconds and produced 73,000 pounds of maximum thrust to loft the Cygnus mass simulator payload into the proper orbit. The heavily instrumented payload will gather data about the launch environment aboard Antares. In addition, four small "pico satellites" were deployed from two dispensers that are integrated with the mass simulator.
Orbital has designed,built and tested the Antares medium-class space launch vehicle, as well as partnered with NASA to develop the Cygnus cargo spacecraft under NASA's Commercial Orbital Transportation Services (COTS) program. NASA initiatives like COTS are helping develop a robust U.S. commercial space transportation industry, with the goal of achieving safe, reliable and cost-effective transportation to and from the ISS and low-Earth orbit.
Following the successful completion of the COTS demonstration mission to the ISS around mid-year, Orbital will begin regular cargo resupply flights to the orbiting laboratory through NASA's Commercial Resupply Services contract beginning in the fall.
A key partner supporting ATK through development and production of the CASTOR 30 motor is Moog in East Aurora, New York, which produced the thrust vector control (TVC) system. The TVC system was developed to have common hardware for future use on other ATK motors.