Within the next seven years, according to a news story at The Asahi Shimbun infosite, airline operator ANA Holdings Inc. and travel agency H.I.S. Co. plan to send tourists into outer space.
The companies have invested a total of 50 million yen ($438,000) to accelerate development of a spacecraft that can carry two pilots and six passengers. The design of the spacecraft will be similar to that of an ordinary airplane and the craft will reach an altitude of 100 kilometers, the starting point of outer space, and then land on Earth to complete the 90 minute parabolic route. Passengers will be able to experience zero gravity for five minutes on the tours that are planned to start in December 2023.
The fare will be around 14 million yen per person, and 50 space travelers a year are expected, the companies said. By comparison, the space tours of US based space venture Virgin Galactic, scheduled to start by the end of 2017, will cost $250,000 (28 million yen) per person. ANA Holdings will be in charge of operating the flights, including pilot training and maintenance. H.I.S. will take care of travel packages and sales. Nagoya-based PD Aerospace Ltd., founded in 2007, is in charge of spacecraft development and will manufacture two spaceships.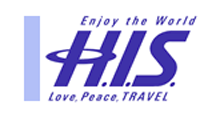 Development and manufacturing costs are expected to reach 17 billion yen. ANA Holdings put forward about 20 million yen, while H.I.S. committed 30 million yen to PD Aerospace in October. The venture will use the money to bring three more workers to the project for a total of seven staff. PD Aerospace plans to raise additional funds through loans and investments.