[SatNews] XTAR, LLC, the first U.S. commercial provider of satellite services in the X-band frequency, has been awarded a bandwidth contract from Intelsat General Corporation.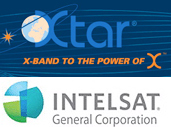 Xtar homepage link...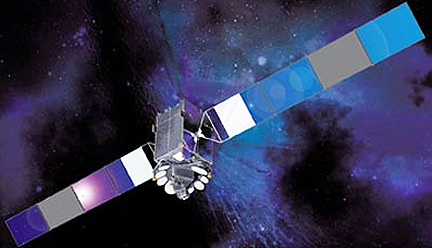 The contract calls for
XTAR
to provide
Intelsat General
with 16MHz of high power X-band services from its
XTAR-LANT
satellite stationed over the Atlantic Ocean. The capacity will be employed in support of military, mobile, manpack terminals prior to deployment into the field. The contract expands the relationship between the two companies that started when they inked a Master Sales Agreement in May. According to
Kay Sears
, President of Intelsat General, "This agreement with XTAR will enable both companies to satisfy the customer's unique requirements for flexible and advanced X-band satellite capacity."
Philip Harlow
, XTAR president and COO, hailed the contract award as a significant development in his company's relationship with major satellite operator Intelsat General: "XTAR is committed to the success of all its customers by providing a superior experience which exceeds the unique mission requirements of governments worldwide. We are dedicated to providing highly secure, reliable services supported by consultative relationships and operational independence for our partners and clients."
XTAR-LANT,
located at
30 degrees West
, entered service in April 2006, carrying eight, 100W wideband X-band transponders in right- and left-hand circular polarization. This extremely flexible payload makes it ideal for X-band services in North America for homeland security applications and one-hop connectivity to Europe and the Middle East. The satellite covers a large geographic area with its two global beams and three spot beams that can be relocated within the satellite's coverage area. This flexibility, added to XTAR-EUR's coverage of Asia, adds tremendous capabilities for government and military users across most of the globe. As the first commercial provider of services in the X-band frequency, XTAR is exclusively dedicated to serving the long-haul communications needs of U.S. and Allied military and government organizations. Its two owned and operated payloads provide 4 GB of X-band capacity from Denver east to Singapore.