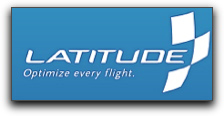 Latitude Technologies has added to their Latitude product family — the Universal Data Gateway "UDG100, a SwiftBroadband Inmarsat I-4 accessory device designed for aircraft systems integration, flight tracking and anomaly reporting.
 The
UDG100
weighs less than a pound, allows for simple installation via Ethernet connection, and is highly configurable for mission profile reporting.  In addition, with a built-in 'G switch', the unit can be remotely configured to send specific messages based on G-force in any axis at different rates on the airframe.
The unit has data logging capability and allows for remote polling and configuration.  Event reporting can be set with transmission intervals as low as 1 second, far exceeding any reporting requirements or capability found in the market today.  By combining the new UDG100 with Latitude's
LWS Sentinel
™ data reporting, messaging and flight following service our customers will achieve unsurpassed data management including "OOOI" flight scheduling alerts.