Speedcast International Limited (ASX: SDA) will begin to offer Intellian's v240MT antenna to the company's Cruise and Energy customers.

The v240MT is Intellian's next generation, tri-band and multi-orbit 2.4 meter antenna for use on Ku-, Ka -and C-band satellites. The antenna will provide MEO and GEO broadband access to virtually any satellite constellation within seconds. These frequency-agile and orbit-agnostic capabilities are designed to future-proof the technology for customers seeking fast and reliable broadband connectivity at sea.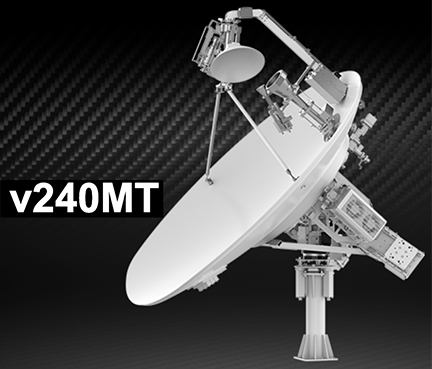 Innovative antenna technologies are in high demand in the Cruise and Energy sectors to support data-rich applications. The Intellian v240MT is specifically designed to deliver data rates exceeding 1Gbps, and will provide customers with seamless, high-speed connectivity, essentially giving guests and crew the same connectivity speeds they enjoy at home, while enabling the operator to remotely switch frequency bands or orbits to maximize the operational performance.
Executive Comments

Speedcast CEO Pierre-Jean Beylier said this alliance with Intellian is another solid step in building on the company's foundation as the leading remote communications service provider.Innovation is critical to Speedcast's success and adding the v240MT antenna to our portfolio enhances the firm's ability to deliver dependable, high-speed and seamless network services in the bandwidth-hungry Cruise market and in the Energy market where the company sees early signs of recovery.

Intellian CEO Eric Sung commented that with the large anticipated growth of connectivity demand in Cruise and Energy markets, the company sees a great opportunity to expand the firm's footprint with Speedcast, who has spent 20 years building a reputation as the largest remote communications service provider and the leader in the Cruise and Energy segments. Intellian expects this alliance will accelerate the company's penetration into these markets and create significant expansion opportunities.