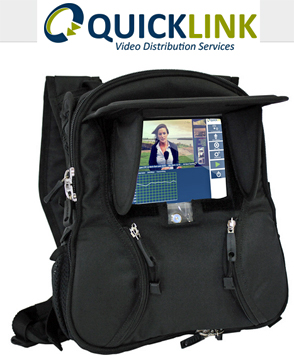 [SatNews] The Quicklink HEVC Midi Backpack was used to demo high-quality H.265/HEVC aerial footage with the Parrot Bebop drone during the recent Paris Air Show in France.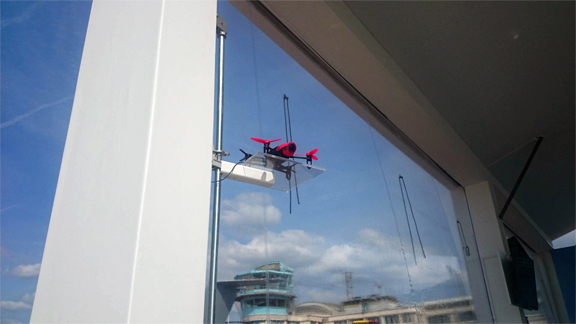 The 51st show occurred at the Le Bourget Parc des Expositions and ran from June 15 to 21. The Parrot Bebop drone was demonstrated to show its capability of broadcasting live HD video. The video was encoded with the H.265 / HEVC Midi Backpack, transmitted via the Inmarsat BGAN HDR service. The video and audio output was then decoded by the Quicklink standard playout server solution. This demonstration successfully showed the unique and high quality footage that can be transmitted in aerial situations.
Executive Comment
"Our 400 grams Bebop drone embedding a digitally stabilized HD camera was showing amazing live footage during this air show. This was made possible thanks to the efficient Quicklink HEVC encoding/decoding solution, key technology to keep high quality video while using such low bitrate connection" said Yannick Levy, VP corporate business development at Parrot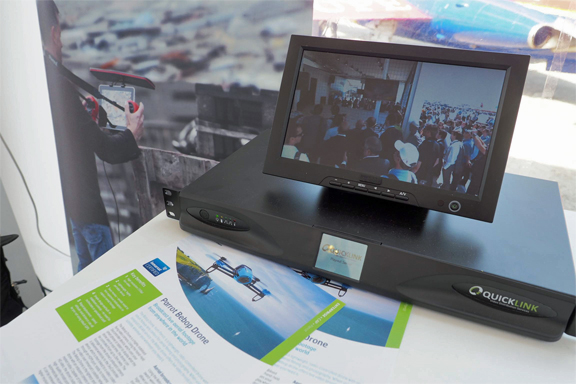 Broadcasters can now have a free 30 day trial of the HEVC /H.265 codec with the purchase of the Quicklink Midi Backpack.