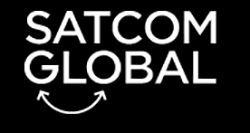 Satcom Global is reporting that Thuraya has introduced another handheld innovation to the MSS market during the Thuraya Partner Conference — the Thuraya X5-Touch, which is the world's first Android satellite and GSM smartphone.
The X5-Touch is the first satellite phone to run on the Android Operating System and is equipped with a 5.2 inch full HD touchscreen LCD. According to the company, this is the most rugged satellite phone ever built, receiving an IP67 rating meaning that the phone is fully water and dust proof, complies with MIL 810 G/F standard, and has a Gorilla® glass display to make it withstand even the harshest conditions.
The Thuraya X5-Touch bridges the gap further between terrestrial and satellite communications through its full dual mode, dual SIM capability. It has two SIM-card slots for enhanced user flexibility, as well as the ability to have both its satellite and GSM modes 'always on' simultaneously. In addition, the Thuraya X5-Touch features a front and rear camera, has a high-capacity battery for extended talk time and standby time, as well as a built-in SOS button. The phone comes with GPS, Glonass and BeiDou systems for advanced navigation and tracking functions, which are important safety features during critical situations. The phone's state of the art connectivity options includes Wi-Fi, Bluetooth, and NFC.
With the Android platform, customers can use any of the plethora of existing Android Apps that can be downloaded on the Thuraya X5-Touch. And, for developers it will be easy to customize Apps for their needs.
The Thuraya X5-Touch is scheduled for availability in Q4/2018.