A Memorandum of Understanding (MOU) has been signed between Telesat and General Dynamics Mission Systems to ensure that the companies "will cooperate in developing user terminals to meet the mission critical needs of government and commercial customers who choose to make Telesat LEO a core component in their communications infrastructure."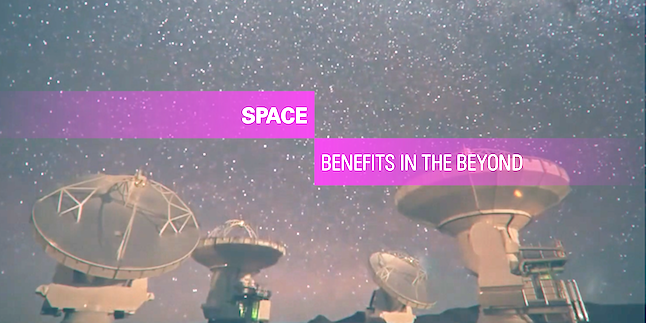 Telesat LEO goal is to deliver transformative, fiber-like broadband for commercial and government customers throughout the world with the initial constellation consisting of approximately 120 state-of-the-art satellites that provide full global coverage. In addition, Telesat is evaluating options to expand its system beyond this initial configuration.
Other satellite industry companies including Global Eagle Entertainment, OmniAccess and Optus Satellite have agreed to collaborate in live, over-the-air trials on Telesat's Phase 1 LEO satellite. There will be more companies that serve major markets of interest to Telesat will also be participating in live testing.
General Dynamics Mission Systems provides command-and-control systems, secure communications, sensors and cyber products used on land, at sea, in the air and in space, from Low Earth Orbit missions to those reaching beyond the solar system. In this MOU the focus of General Dynamic Mission Systems and Telesat will be to design and test high performing user terminals that exploit the advanced capabilities of Telesat LEO and provide end-users with important advantages to fulfill their missions.
Don Brown, Telesat's General Manager, Government Services said that Telesat's LEO system will provide government users with unprecedented communications speed and resiliency anywhere on the globe to fulfill their missions. They are very pleased to have signed this MOU with General Dynamics Mission Systems, the first company collaborating on the development of Telesat's LEO constellation that specializes in government markets. Combining their deep knowledge of government customer requirements with the innovations of Telesat's LEO system will enable each of their companies to deliver a new generation of government communications capabilities.
Manny Mora, a vice president and general manager of General Dynamics Mission Systems added that General Dynamics Mission Systems has achieved success by providing their government customers with innovative solutions that give them important operational advantages. Their customers increasingly require global communications networks that deliver high levels of resiliency, scalability, security and speed. They look forward to working closely with the experts at Telesat and bringing their customers new communications advances that they can rely on now and in decades to come.