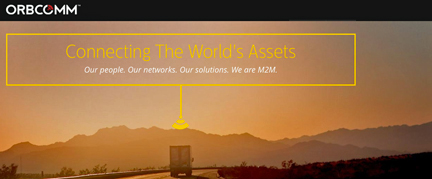 [SatNews] ORBCOMM Inc. (Nasdaq: ORBC) has been selected by Decker Truckline, Inc. (Decker) to provide a tracking and monitoring solution for its fleet of 800 refrigerated trailers—founded in 1931, Decker is a diversified carrier, transporting flatbed, refrigerated and dry van freight throughout North America.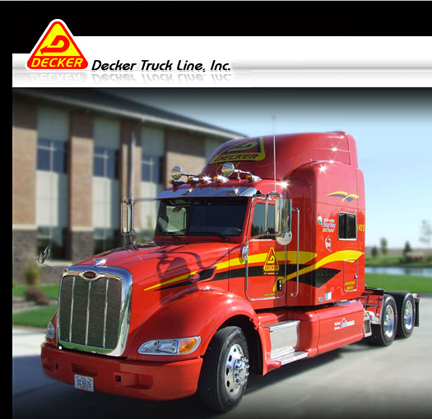 Decker will use ORBCOMM's RT6000+, a powerful two-way cold chain telematics device that provides comprehensive temperature, fuel management, maintenance, and logistical applications services for its refrigerated fleet. ORBCOMM will also provide a robust web application with data reporting and analytics capabilities to increase in-transit visibility and efficiency of Decker's refrigerated transport operations. Leveraging ORBCOMM's proven solution, Decker will fully integrate the trailer data with their back-office platform to gain significant fuel savings, optimize temperature compliance, prevent unauthorized usage, and reduce maintenance costs.

David Gsell, Senior Vice President and General Manager of ORBCOMM Solutions, said, "Decker will take advantage of our solution's advanced features, such as remote command and control of temperature and the ability to store up to 40,000 geofences on the device with automated configurable controls."

"We selected ORBCOMM's cold chain monitoring solution because of its ability to help us gain significant savings in fuel and maintenance costs by providing the location, status and utilization of our trailers whether they are en route or at the shipper's yard," said Dale Decker, Vice President and Co-Owner of Decker Truckline, Inc. "With ORBCOMM, we also can better monitor our trailers' in-transit temperatures so we can greatly reduce claims, maximize compliance and provide our customers with the highest level of service."

ORBCOMM is currently installing its telematics system on 500 of Decker's refrigerated trailers.
For further details, please visit the ORBCOMM infosite at http://www.orbcomm.com/
The Decker Truckline infosite is located at http://deckertruckline.com/