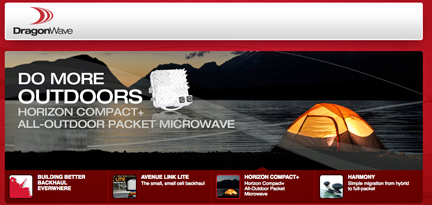 [SatNews] DragonWave Inc. has announced an agreement with defense and security company Saab to work collaboratively on the expansion and enhancement of national security communication networks in Sweden, Norway, Finland, Denmark and Iceland.
As a first step, the two companies will deploy up to 1500 DragonWave Harmony Radio links and a supportive number of Hub 800 adaptable, multi-service nodal switches to build an extensive, mission critical network covering all of Sweden, including remote locations.
DragonWave's Harmony Radio offers the industry's only software-selectable evolution from hybrid to all-IP packet networks, enabling a simple migration path from TDM to all-IP backhaul with true "zero-touch" on the existing hardware. The Harmony Hub 800 is a compact indoor unit that provides maximum flexibility for 2G, 3G and LTE traffic aggregation, incorporating 16Gbps switching capacity and support for up to 12 radio directions in a single unit. Public Safety and Mission Critical organizations are the primary users of Sweden's national security communications network. However, other important community organizations can also access the system in the event of exceptional incidents.
The company's website has more info: http://www.dragonwaveinc.com/