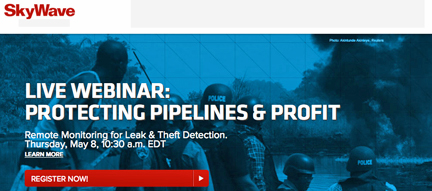 [SatNews] SkyWave Mobile Communications has announced Global Satellite Engineering (GSE) now integrates SkyWave's IsatData Pro satellite service, Automatic Vehicle Location (AVL) application, and Garmin-based dispatch within its fleet management solution.
This makes GSE's GSatTrack.com a true end-to-end solution for fleet management service providers and their customers.
"Traditionally, providers are required to perform intensive integration to add new devices to their applications," said Jeff Palmer, Director of Global Satellite Engineering. "With SkyWave's portfolio of devices and off-the shelf applications, integration is accelerated and provides a comprehensive set of features that addresses the needs of fleet management without requiring additional device programming."
To ensure comprehensive AVL capabilities, GSE adopted SkyWave's Automatic Vehicle Location (AVL) Agent, an easy to configure embedded application designed for all IDP satellite and satellite-cellular devices. It provides a variety of pre-set threshold-based event reports configurable to each user's unique needs for location tracking, vehicle status monitoring, driver safety, driver behavior, and more.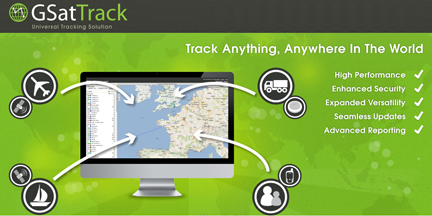 For navigation, dispatch, and stops management, SkyWave's Garmin Dispatch Agent allows IDP terminals to work in tandem with off-the-shelf Garmin FMI-enabled navigation devices for driver interaction. These are particularly useful for stop management, text messaging, driver safety and identification monitoring, vehicle and cargo security, hours-of-service (HOS) logging, and waypoint management, regardless of location.
"With this integration, fleet managers have a sleek, full-featured solution at their fingertips," said Sue Rutherford, Vice President Marketing at SkyWave. "It makes good business sense for keeping operating expenses low, increasing efficiencies, and identifying trends that indicate unsafe driving habits."
In addition to comprehensive fleet management capabilities, the GSatTrack application provides a broad list of remote configuration and diagnostics functions, as well as activation of IDP series devices over-the-air (OTA). All this allows for a rich user experience that is easy to implement and use for fleet managers. The AVL and Garmin Dispatch Agent can be installed on any IDP 600, IDP 700 flex and IDP 800 series devices and offers over 80 different types of reports. Download the AVL Agent Datasheet and Garmin Dispatch Agent Datasheet to find out more.
The SkyWave infosite may be accessed at http://www.skywave.com/
The Global Satellite Engineering infosite may be reached at http://www.gsat.us/ and http://www.gsattrack.com/