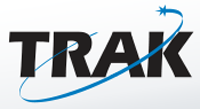 Joining the firm's broad range of product offerings is the addition of a GPS Time and Frequency Clock from TRAK Microwave, a Microwave brand of Smiths Interconnect.
The 8835 GPS Clock offers extreme power and interoperability options while maintaining industry leading GPS accuracy and reliability. While tracking GPS, this click exhibits a frequency accuracy of <1x10-12 and a 1 PPS accuracy with <50 nanoseconds, RMS. The proprietary oscillator steering discipline algorithm can enhance the RMS accuracy of either the double oven crystal oscillator, or optional enhanced rubidium oscillator for greater depths of accuracy.
In order to increase interoperability, the 8835's 10/100 base-T Ethernet interface can leverage a range of network protocols including NTP, SNMP, Telnet, SSH, and FTP for status and control. The unit can also accept a variety of power sources including 24 VDC, 48 VDC, or 100-240 VAC with an external AC/DC converter.
Suited for SATCOM, defense and wireless applications, this highly compact and configurable device operates from -30oC to +60oC with a TNC GPS receiver port.