ViaSat Inc. (Nasdaq:VSAT) has received certification from the National Security Agency (NSA) for the ruggedized AN/PSC-14(C) Broadband Global Area Network (BGAN) integrated manpack terminal.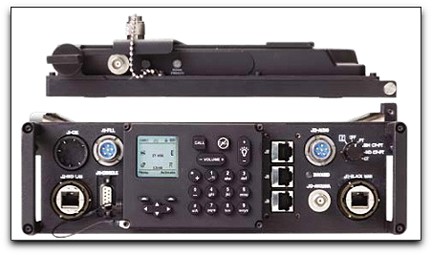 This is the first small terminal of its kind to combine an
Inmarsat BGAN
SATCOM terminal in a rugged, tactical package with embedded
Type 1
security for classified communications. The
AN/PSC-14(C)
enables access speeds of up 422 kbps almost anywhere in the world. The embedded security and rugged package provide rapid setup and simplified operation under the most adverse conditions. With this new certification,
ViaSat
can begin fulfilling orders for AN/PSC-14(C)  terminals from a wide user community, including
U.S. Department of Defense
customers,
Homeland Security
, and authorized international governments. The AN/PSC-14(C) full-mesh network encryption also supports multinational operations through its ability to switch between U.S. and multinational (
Type 1 Suite A /B
) modes through simplified key management features. In addition, the AN/PSC-14(C) is based on ViaSat's programmable security device, which can reduce support costs and enables upgrade to foreign interoperability (FI) features in the field. ViaSat portable SATCOM products also include the all-rugged
VRT-100
that provides BGAN voice and IP services without encryption and a rugged, airline carry-on sized terminal that embeds an
ArcLight
® modem. The ArcLight spread spectrum waveform enables use of small antennas that operate within FCC and ITU regulatory guidelines for adjacent satellite interference.