On December 22, 2018, one of ORBCOMM's first generation satellites — the OG1 — came apart in orbit.
The CEO of the company, Marc Eisenberg, has said that the firm is investigating the reason behind the loss of the satellite with the breakup resulting in producing some 34 trackable objects. However, according to the company, their OG2 satellites handle the majority of the company's comms obligations, managing approximately 90 percent of all communication services.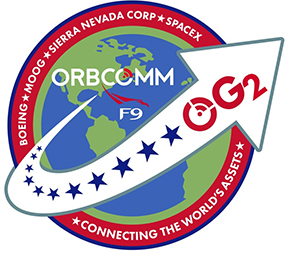 According to the company, ORBCOMM OG2 is the world's first and only commercial satellite network that is 100 percent dedicated to M2M and uses LEO satellites to provide M2M comms to and from in the most remote areas of the world. Each satellite's VHF frequency furthers signal propagation and message delivery is unaffected by bad weather. In addition, the optimized message size is ideal for M2M applications.
Each OG2 satellite offers as much as six times the data access and up to twice the transmission rate of the OG1 satellite. Each OG2 satellite is the equivalent of six OG1 satellites, providing faster message delivery, larger message sizes and better coverage at higher latitudes, while significantly increasing network capacity.
ORBCOMM's proven ground infrastructure enables worldwide M2M satellite messaging. The company's 16 Gateway Earth Stations in 13 countries track and establish two-way satellite communications, while the firm's Gateway Control Centers process the data and provide the interconnection to terrestrial communications networks. ORBCOMM's Network Control Center in Sterling, Virginia, serves as the focal point for managing their satellite constellation and ensures reliable message delivery.