Asia Satellite Telecommunications Company Limited (AsiaSat) has announced that award winning Asian news channel, Channel NewsAsia , has upgraded the quality of its regional broadcast distribution from standard definition ( SD) to a full 24 hour High Definition (HD) channel, delivered via AsiaSat 7.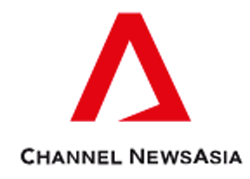 Over the past two decades, Channel NewsAsia — which is owned and operated by Mediacorp — has become a household name in the region for its breaking news, current affairs program mes and documentaries told through a uniquely Asian perspective. The channel, which started in Singapore in 1999, first aired across the region in SD on AsiaSat in 2003, and by the end of March 2018, this SD service will be completely replaced by the HD channel.
Distributed exclusively Free To Air (FTA) on AsiaSat 7 in C-band , Channel NewsAsia is currently viewed in more than 28 territories across the Asia Pacific via its extensive network of terrestrial and payTV affiliates, and partner hotels. Having joined AsiaSat's expanding list of HD news channels, Channel NewsAsia is in the best position to reach a wider international audience with its enhanced broadcast quality content, thanks to AsiaSat 7's comprehensive footprint.
Barrie Woolston, the COO of AsiaSat, stated that the company is delighted to again champion the transition of SD content to the higher quality HD to meet the growing demand for premium HD content from TV platforms and home viewers, with AsiaSat 7's value as a leading satellite platform for distributing premium news content being recognized by the company's client and their viewers.