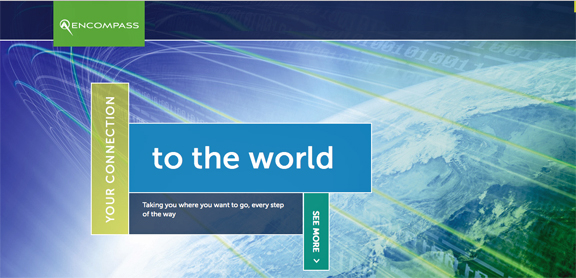 [SatNews] Encompass Digital Media is now officially transmitting 16 full-time C-band carriers to 16 complete transponders spread over six different satellites from its facility in Singapore, making Encompass one of the largest third-party teleports in Asia.
"We have come a long way over the past four years. In 2010, we were only operating five carriers on Gen 2 and 3 Klystron Power Amplifiers (KPA)," said Deepakjit Singh, Managing Director, Encompass Digital Media Asia. "Now, through sheer hard work and determination, we have not only expanded capacity, but also upgraded the KPAs and added multiple Traveling-Wave-Tube Amplifiers (TWTAs) and overhauled the power system to chart the way for future growth and expansion."
Today, Encompass uplinks to several satellite operators including Intelsat, MEASAT and AsiaSat which is a testament to the consistent quality and reliability of its services.
"Encompass has proven to be a reliable Teleport service partner for Intelsat, and we have valued the level of support and services they have provided to us over the years. We look forward to working with Encompass in the future and ensuring that we continue to distribute compelling content to our customers across multiple screens," said Terry Bleakley, Regional Vice President, Asia Pacific, Intelsat.
"We would like to congratulate Encompass on reaching this impressive milestone, capped by the addition of a network on MEASAT-3a," said Raj Malik, Senior Vice President - Sales and Marketing, MEASAT Satellite Systems Sdn. Bhd.
"Our partnership with Encompass helped grow MEASAT's 91.5E orbital location into Asia's leading video hotslot. We look forward to continuing to work closely with Encompass as we both continue to expand our businesses in the region."
This latest milestone caps off a successful 2014 for Encompass Digital Media Asia, which launched a state-of-the-art broadcast monitoring and playout facility, with multi-channel and multi-format for linear and over-the-top (OTT) delivery capabilities in May. The US$7 million broadcast monitoring facility offers broadcasters an infrastructure that enables expansion, allows the launch of a new channel every two-and-a-half weeks, provides significant reduction time to any anomalies and reduces book-to-build time to less than three weeks. The fully automated, end-to-end central monitoring system is built on the back of iControl - the world's most advanced, fully automated integrated monitoring and control system.
"While we closed the year on a high note, we look forward to the opportunities in 2015 to further expand our capabilities in our quest to become the top-choice provider of digital media service and fulfill Singapore's vision to become a global media hub," said Deepakjit Singh.
For a look at the company's operations, please visit http://www.encompass.tv/