[SatNews] Red Bull is giving wings to Ultra HD at this week's IBC in Amsterdam.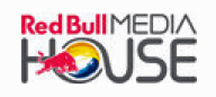 Together with partners, Eutelsat, IDC and ATEME, Red Bull is launching the Wings to 4k project to display its content on Ultra HD screens located on the Eutelsat and IDC stands at the show.
Red Bull Media House is producing live and pre-produced 4k content at Red Bull's flagship Hangar-7 studio in Salzburg, Austria. Hangar-7 is a unique building housing the historical Flying Bulls aircraft fleet and Formula 1 race cars and also offers space for art exhibitions and, together with its Ikarus restaurant, is an events location and a meeting point for art lovers.

Live acts from Hangar-7 will include Red Bull athletes and music. Red Bull producers will film with cameras operating at 50 frames per second, encoded with ATEME's TITAN Live Ultra HD HEVC (High Efficiency Video Coding) encoder directly on site at Hangar-7. The content, with BISS encryption, will be broadcast through the EUTELSAT 5 West A satellite and decoded using the IDC Pro Cinema 4K Decoder for display at IBC from September 12 to 15 on the Eutelsat (D.59) and IDC stands (C.29) in Hall 1.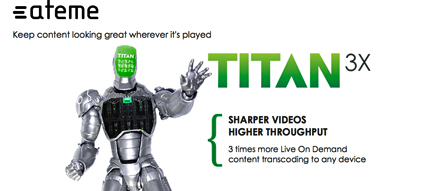 Markus Fritz, Director of Commercial Development & Marketing at Eutelsat, said, "We are delighted to work on this exceptional project with Red Bull and our partners, IDC and ATEME. Red Bull gives us the opportunity to inject fast-moving content into our demonstration platform on EUTELSAT 5 West A and show it to the global broadcast community assembling at IBC. Wings to 4k is another important example of HEVC encoding combined with 50 frames per second and how it can contribute to 4k deployment in the broadcasting chain and across the whole industry."
Andreas Gall, CTO of Red Bull Media House, said, "This partnership allows us to show the capabilities of cutting-edge media technology. We look forward to getting our first hands-on experience with live production and distribution of 4k content, and we are proud to continue our course as an innovative media enterprise."
For more about Eutelsat, please visit http://www.eutelsat.com/
For additional information regarding IDC, head over to http://www.datacast.com/
Additional details in regard to ATEME may be uncovered at http://ateme.com/