Inmarsat and the firm's regional partner, SSI-Monaco, have signed a strategic agreement with the Yacht Club de Monaco (YCM) to provide Inmarsat services for superyachts in the region.

The agreement was signed by Bernard d'Alessandri, General Secretary of the Yacht Club de Monaco, which is under the patronage of HSH Prince Albert II. Signing on behalf of SSI-Monaco, Dr. Ilhami Aygun, President & CEO, who said that this cooperation will enable the superyachts of Monaco to benefit from the truly great performance of Inmarsat's new Fleet Xpress service. Together with the Yacht Club de Monaco, tomorrow's standards for maritime communications are being defined, making Monaco 'The Capital of Yachting'."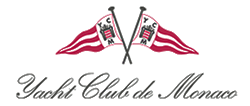 YCM will also provide SSI-Monaco and Inmarsat with access to its La Belle Classe Academy to provide captains, teams and members with specialist training and presentations on the future of satellite communications, systems and cyber security. In addition to running a number of training courses at YCM during the year, SSI-Monaco and Inmarsat have also been appointed as the official supplier of simulator and Inmarsat software to YCM's La Belle Classe Academy.
Following the company's recent in-depth survey of connectivity on superyachts and a series of round table events with superyacht skippers and operators in Europe and USA, Inmarsat is developing their Fleet Xpress services with the flexibility required to meet the specific superyacht requirements. To continue this process, YCM will create a steering committee of captains to provide feedback to SSI-Monaco and Inmarsat on the global use of satellite communications, assisting in the continuing evolution of Inmarsat products for superyachts.
The agreement was signed during the Globe Series; the new name for the IMOCA1 Championship, and a qualifier for the Vendée Globe2. Sailed in the IMOCA Open 60's, the race covers 1300 nautical miles around the Mediterranean, starting and finishing in Monaco.
On behalf of Inmarsat Maritime, Senior Director, Large Yacht and Passenger, Rob Myers said that the company is delighted to work in collaboration with SSI-Monaco on this strategic agreement with YCM, which will help Inmarsat to provide a global and secure service for the Monaco superyacht cluster.