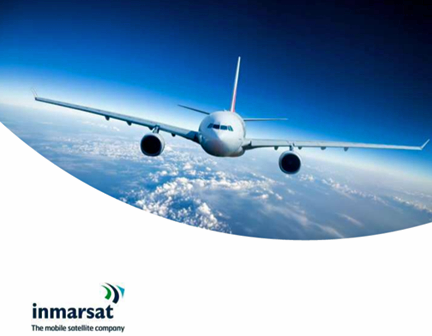 One of the market segments that is drawing immense interest throughout the industry is that of airborne comms—and Inmarsat (ISAT.L) is going to expand their strategic relationship with Rockwell Collins (NYSE: COL) to include their new SwiftBroadband-Safety service for cockpit and aircraft ops.
Rockwell Collins is a long-time provider of Inmarsat's Classic Aero safety service as part of their information management solutions portfolio. Under a Letter of Intent (LoI) signed this week, the company is now set to provide Inmarsat's nexgen SwiftBroadband-Safety service to existing and new customers from across the aviation industry. The agreement outlines the companies' mutual interest and plans to work with airlines to develop and introduce a smooth and cost effective migration path from traditional flight deck connectivity solutions to new, higher bandwidth secure IP connections available through SwiftBroadband-Safety services.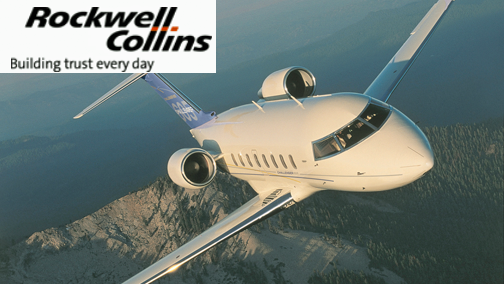 SwiftBroadband-Safety represents a paradigm shift in the advancement of aviation safety services, using secure Internet Protocol (IP) based broadband connectivity that exceeds the capabilities of other IP alternatives currently available in the market. The 'always on and always secure' solution enables a range of breakthrough aviation applications, including flight data streaming ('Black Box in the Cloud') and real-time Electronic Flight Bag applications, such as networked graphical weather.

SwiftBroadband-Safety also enables air traffic management modernization programs throughout the world and fulfills the requirements of the International Civil Aviation Organization (ICAO)'s Global Aeronautical Distress Safety System (GADSS), including global flight tracking, by offering reliable and secure satellite surveillance and communications (FANS/ACARS).
The agreement will provide attractive incentives for upgrading to SwiftBroadband-Safety, together with price assurances for Inmarsat Classic Aero customers served by Rockwell Collins. New enterprise agreement options and shared corporate allowance packages are envisioned to offer additional new benefits, including simplified pricing models, increased flexibility, predictability and highly-competitive packaged data and services.

SwiftBroadband-Safety hardware is currently available for initial retrofit installation on existing aircraft and will become a standard option on new aircraft deliveries starting in 2018. This capability builds on Inmarsat's reputation as a provider of high-quality voice and data services to 95 percent of the world's transoceanic aircraft fleet and Rockwell Collins' high reliability, secure ARINC Global Network.

Frederik van Essen, Inmarsat Aviation's Senior Vice President of Strategy and Business Development, recounted that satellite communications has driven a significant expansion of air traffic over the world's oceans, promoting global economic growth and expansion. He added that SwiftBroadband-Safety brings secure IP to the cockpit with a host of unparalleled capabilities for the aviation industry to drive even more expansion through greater efficiency, reliability and capacity at a lower cost per bit for the information exchanged.

Michael DiGeorge, Rockwell Collins Vice President of Commercial Aviation and Network Services, furthered that the aviation community depends on safe, secure and affordable flight deck connectivity for critical operations that are vital to their business. The move to this advanced technology platform ushers in a new era of information and connectivity solutions for the global aviation industry. We anticipate strong demand from our existing and new ARINC GLOBALink™ customers for SwiftBroadband-Safety services.