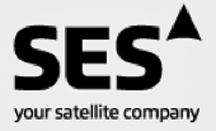 [SatNews] SES S.A. (NYSE Euronext Paris and Luxembourg Stock Exchange: SESG), has announced that TurkShow, a Germany-based TV channel, is broadcasting across Western Europe via Astra at the 19.2 degrees East orbital position.
The TV channel, which delivers films, series, and lifestyle programs that reflect the Turkish culture, aims to cater to the 6.5 million Turkish people living in Europe. The FTA channel consists of mainly Turkish-language and some German-language programs and is broadcast out of Cologne, Germany.
"For the last 10 years, TurkShow has been available via satellite and cable throughout parts of Europe and Turkey. We are now aiming to expand our business by adding more content and to reach new audiences," said Hatice Balaban, General Manager at TurkShow. "Under this new cooperation with SES, we are confident we will be able to gain many more viewers as Astra at 19.2 degrees East has an extensive technical reach."
"This prime orbital position carries more than 800 TV channels and reaches over 100 million households on Astra across Europe. We look forward to establishing a long-term partnership with TurkShow and reaching more households together," said Norbert Hölzle, Senior Vice President, Commercial, Europe, at SES.
TurkShow is broadcasting on 11612 H SR: 22 000 FEC 5/6 parameters via Astra at the 19.2 degrees East orbital position.
The SES infosite may be accessed at http://www.ses.com/
The TurkShow infosite is located at http://turkshow.de/