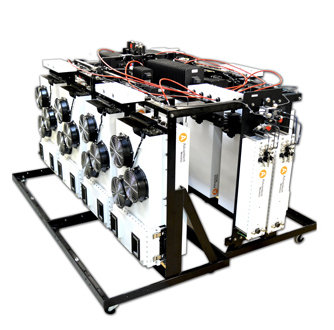 Advantech Wireless Technologies Inc. created a new 3.2kW Ku-Band Outdoor Modular/Summit™ Solid State Power Amplifier (SSPA) System and in less than three weeks of the announcement they have received orders for more of them.
The 3.2kW Ku-Band Outdoor Modular Satellite GaN SSPA System is designed to be used as direct replacement of older generation Klystrons or TWTs, these very high power, wide bandwidth, all outdoor ruggedized systems, allow operation over the entire Ku-band spectrum with multiple carriers, and outstanding linearity. The new modular Summit™systems have built-in redundancy with soft failure mode and are able to operate simultaneously on both polarizations or on a single polarization with double amount of power.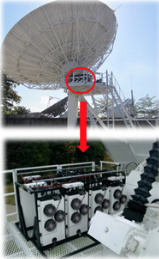 Cristi Damian, VP Business Development at Advantech Wireless Technologies Inc. said they are very happy to announce, that, after less than three weeks from this new product launch, they have already received initial orders. They believe this proves the market demand for more power, higher bandwidth, but also lower operating cost. The DTH teleports need to stay competitive, in a very complex and challenging environment, and that can only be done, by completely redesigning the way they make satellite teleports today. This powerful modular system, with built in redundancy, is an ideal choice for large DTH teleport uplinks. Without using expensive filter combiners, which make future frequency planning changes very complex and challenging the system is ready now, without extra investment, for new higher modulation and error correcting codes, as specified in DVB-S2X, or higher data rates. Combined with a high gain antenna, this system can completely saturate all transponders on any satellite. It is a change that most teleports could benefit from, in order to stay competitive in an aggressive market.

The design of the 3.2kW Ku-Band Outdoor SSPA is based on Advantech Wireless' Solid State Power Amplifiers and over 25 years of experience with high-reliability systems. Visit Advantech Wireless at Satellite 2018, Booth No.1500. March 12-15, 2018 at Washington Convention Center, DC.