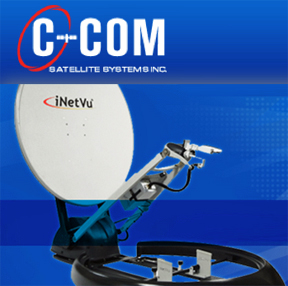 [SatNews] C-COM Satellite Systems Inc. (TSXV: CMI) has authorized the firm's integrator, NJ Albert, to resell its ViaSat-approved, Ka-Band, iNetVu® antenna systems across Canada.
Executive Comments
"The C-COM Ka-Band iNetVu® products have been certified by ViaSat and have been deployed on the Viasat-1 Exede™ Enterprise service in the United States for a number of years now. We look forward to seeing our advanced Canadian technology deployed across the country by our trusted dealer partner NJ Albert." said Leslie Klein, President and CEO of C-COM Satellite Systems Inc.
"We are looking forward to providing our commercial customers new business solutions using the Ka-Band iNetVu® vehicle mount and flyaway antenna products in Canada." said Normand Albert, President of NJ Albert.