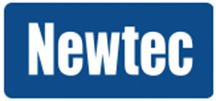 Newtec has teamed with DVB to showcase the future of universal Over The Top (OTT) television services at IBC 2019.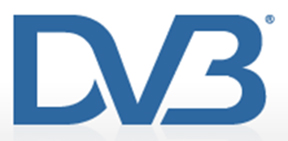 Taking place at DVB's stand 1.B71, the DVB demonstration — which will use Newtec's MCX7000 Multi-Carrier Satellite Gateway as a receiver — will reveal the 'single hybrid offering' that DVB-I brings. DVB-I is an ongoing initiative to develop technical standards for delivering television services over IP.
With DVB-I, which will stand alongside the existing DVB-T (terrestrial), DVB-S (satellite) and DVB-C (cable) broadcast standards, deployments can be standalone, or can combine broadcast and IP delivery to create a single hybrid offering. The latter would incorporate services delivered via both methods, making optimal use of the different characteristics of each channel.
For broadcasters, DVB-I will provide the opportunity to take advantage of the unique capabilities of IP delivery, both technically and commercially, supporting video on-demand as well as linear television. At IBC, the demonstration will use Newtec's MCX7000 to provide the content for the DVB-T2 and OTT transmissions. The hybrid reception at the consumer site is a combination of DVB-T2 (this could also be DVB-S2) and OTT.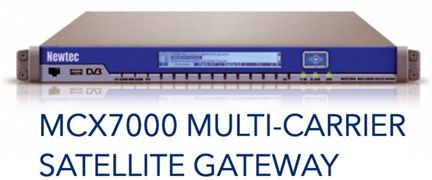 The Newtec MCX7000 release R2.5 safeguards Transport Stream services with leading input redundancy solutions such as seamless switching acc. SMPTE 2022-7 and input switching based on ETSI TR101290 parameters. Furthermore, it makes the MCX7000 the ideal modulator for launching Multicast Adaptive Bit Rate (M-ABR) services for OTT in a play-out center.
Newtec will also exhibit at stand 1A49 where the company will showcase its full range of technologies to boost efficiency for broadcasters.
Thomas Van den Driessche, the CEO at Newtec said that, historically, satellite has been overlooked as an enabler of OTT services, but its synonymity with broadcast and its capability to deliver high-quality, reliable transmissions anywhere makes it ideal to enable universal OTT television services. The company has a long history of being involved in developing DVB standards and Newtec is pleased to be able to support this latest initiative which will significantly increase service availability, especially for users who don't have access to broadcast television.
Peter Siebert, Head of Technology at the DVB Project Office, added that DVB-I will allow the best features of broadcast television that have evolved over decades of television viewing— such as the integrated channel list, the content guide, and simple "lean back" channel selection — to be combined with the benefits of online delivery. It will also bring the advantages of a standardized solution, with the scale and cost savings that offers. With DVB-I services, viewers will not even be aware, whether a service reaches them via broadcast or IP.