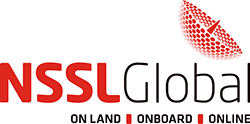 NSSLGlobal has signed a three-year contract with offshore support vessel provider Wind Energy Marine — this contract is for the deployment of NSSLGlobal's FusionIP VSAT terminal in addition to the firm's Oceanic Dynamics system aboard Wind Energy Marine's new Crew Transfer Vessels (CTVs) that operate from Nordsee Farm, near Bremen, Germany.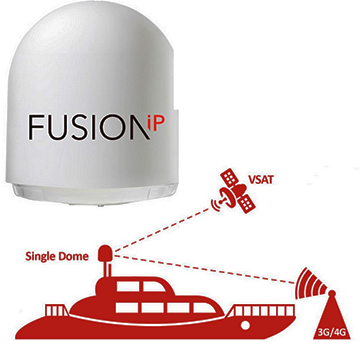 FusionIP will automatically switch between VSAT and cellular connectivity, while the Oceanic Dynamics suite will centralize vessel performance, and assess the impact and "push on forces" reported on offshore structures. By combining the two solutions, the vessels will benefit from seamless connectivity provided by the FusionIP terminal, along with the comprehensive motion and impact analytics delivered by Oceanic Dynamics. They will provide Wind Energy Marine with an extensive set of tools to support maintenance and operation aboard its vessels.
A unique "antenna solution" was developed and specifically engineered in-house to enclose and protect two antennas ensuring the seamless transition between the networks. According to the company, no other service provider offers a single radome solution combining both cellular and VSAT connectivity, allowing maritime vessels to automatically switch between 4G/3G and satellite networks. The FusionIP antenna dome is contained within a compact 60 cm. radome, ensuring that it can be installed on a wide range of vessel types.
Ensuring cost-effective and efficient fleet management, Oceanic Dynamics will provide Wind Marine Energy with the ability to monitor engine data, route information and GPS positioning, fuel efficiency, seasickness and whole body vibration HSE analysis, as well as passenger comfort and well-being analysis that allows vessels to contextualize cost efficiencies and ensure total onboard awareness with the help of a CCTV suite. The new system will also allow Wind Energy Marine to maximize on cost savings by improving efficiencies.
Executive Comments
Paul Rutherford, Service Engineering Director at NSSLGlobal, said that Wind Energy Marine has been building their presence in the market and NSSLGlobal is delighted that firm has decided to invest in the company's solutions to further strengthen their growth. A three-year contract is a real demonstration of its commitment to NSSLGlobal technology and the implantation of the a combination of two NSSLGlobal flagship solutions that will ensure seamless network coverage and efficient vessel performance.
Andrew Bagshaw, Managing Director at Wind Marine Energy, added that NSSLGlobal has demonstrated the expertise, experience and superior quality of solutions which the firm was seeking to support the company growth in the maritime marketplace. Oceanic Dynamics will be indispensable in terms of ensuring efficiency and consistent quality of Wind Marine Energy services, while the FusionIP terminal will allow the firm to stay fully connected to the company's shipping network at all times. The team at NSSLGlobal has also been extremely hands-on throughout the installation process, which was completed without a hitch.