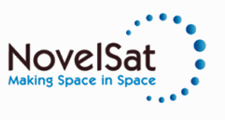 NovelSat has unveiled a comprehensive satellite broadcast/multicast solution for the delivery of live TV and OTT video services — the satellite-to-mobile video solution now enables mobile service providers to roll out TV and video services on a large scale while optimizing network investment.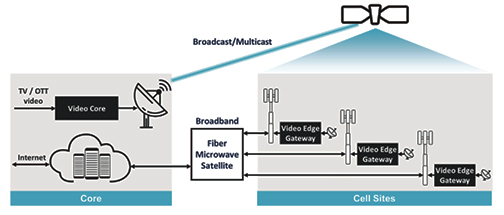 As mobile video dominates mobile data traffic, a mobile service provider using a hybrid satellite-terrestrial network can now keep pace with traffic growth while introducing new video services such as live TV channel bundles. Complementing existing backhaul links with a satellite broadcast overlay enables service providers to leverage 4G infrastructure while evolving to 5G networks and services. The broadcast overlay network delivers new levels of video quality and volume for OTT distribution to remote cache storage and for live TV streaming, thus offloading broadband backhaul connections.

The NovelSat satellite-to-mobile video solution incorporates all core-to-edge video delivery functionalities including high-efficiency multi-stream, multi-profile video encoding/decoding, multi-channel video transcoding, multi-profile video packaging, high-efficiency satellite modulation/demodulation, the highest level of content security and protection, content entitlement and scheduling tools, resource management and optimization and more.

The comprehensive solution comprises a Video Core, a Video Edge Gateway, a Video Manager and a Network Management System. Using software-based modules, the solution is highly scalable and enables large-scale deployment of ample bandwidth to numerous cell sites and locations.

Gary Drutin, NovelSat CEO, said the company is excited to be at the forefront with a comprehensive and innovative solution that resolves mobile operators' capacity challenges on the road to 5G. The firm's video delivery network solution brings together the worlds of satellite and mobile for a truly immersive user experience."

NovelSat will be showcasing the mobile video delivery network solution and other satellite transmission solutions at the Satellite 2019 show, May 6 9, in Washington DC, USA, at the Walter E. Washington Convention Center, on stand #2119.