Keysight Technologies, Inc. (NYSE: KEYS) and the Georgia Institute of Technology (Georgia Tech) have a plan to launch a Keysight software development center to accelerate the company's transformation into a software-centric solutions provider.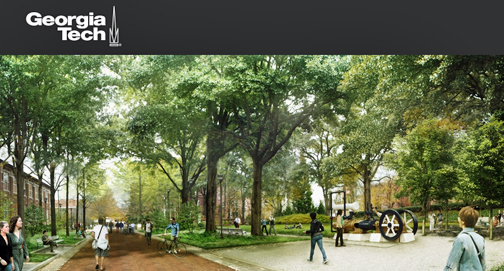 Keysight has chartered the center to develop nexgen software for use in the design and test of electronic products being created by Keysight's customers around the world. The company has had a longstanding relationship with Georgia Tech and expects the new center to benefit both organizations by combining emerging talent from one of the top ranking engineering programs in the U.S. with the resources and experience of the world's leading electronic design and test company.

The new facility will grow to house more than 200 software developers over the next five years. Located in Atlanta's growing Midtown district, the center will feature an open environment that fosters collaboration and supports an agile software development approach. With its proximity to Georgia Tech, Keysight's center will have access to leading research, top students and state-of-the-art engineering laboratories.
Todd Cutler, Vice President and General Manager, Keysight Software Products Organization (SPO) and EEsof Electronic Design Automation, will relocate from Santa Rosa to Atlanta to lead the new software development center.