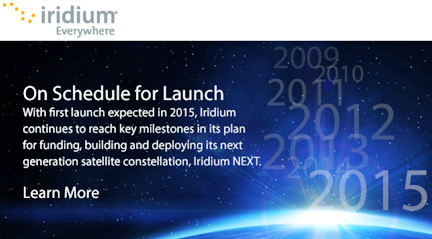 [SatNews] Iridium Communications Inc. (Nasdaq:IRDM) and Appareo Systems, LLC now have a partnership to provide advanced telematics solutions enabled with global connectivity to a number of key industries.
Appareo, a leader in providing innovative electronic and software solutions for OEMs in the aerospace, agriculture, general aviation and construction industries, will extend global data connectivity to their customers using Iridium's 100 percent global satellite network. The initial focus will be for solutions to the agriculture and general aviation marketplaces.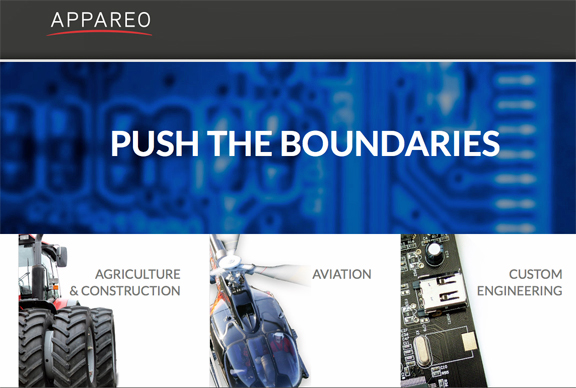 In the agriculture industry, Appareo provides a variety of telematics solutions including precision agriculture, planting, diagnostics and vehicle control, all of which enable greater efficiency and productivity. Appareo's new offerings will utilize Iridium's unique, global satellite network, which delivers superior, reliable connectivity globally, enabling customers to connect across the 90 percent of the earth's surface not covered by traditional terrestrial networks.
Furthermore, as part of a long-term development and supply agreement with Iridium, Appareo will integrate the Iridium® 9603 chipset into its products and solutions for the verticals it serves, including construction, mining, forestry, fleet and aviation. As with all current Iridium devices, the Iridium 9603 chipset will be compatible with the Iridium NEXT satellite network, scheduled to begin launching in 2015.
"The accelerating growth of M2M has already resulted in a transformative effect across a variety of industries. Iridium's M2M network delivers the full investment of M2M without boundaries, and will similarly benefit the agriculture and aviation industries," said Bryan Hartin, Executive Vice President, Sales and Marketing, Iridium.
"Pushing boundaries is at the core of our identity," said Jeff Johnson, Vice President of Business Development, Appareo. "Global connectivity, with no compromises on coverage, latency and connectivity is becoming more and more critical in the industries we serve. This partnership will ensure Appareo solutions serve our current and future customers with the furthest reaching technology."
The Iridium NEXT satellite network will consist of 66 in-orbit satellites and a number of in-orbit spares. The constellation is expected to begin launching in 2015 and will offer continued high quality service for Iridium customers as well as greater bandwidth and data speeds when fully operational in 2017.
For additional Iridium information, please visit https://www.iridium.com/
The Appareo infosite at http://www.appareo.com/ offers additional company details.