Kratos Defense & Security Solutions, Inc. (Nasdaq:KTOS) and HawkEye 360 will both be exploring the potential of expanding Kratos' industry-leading carrier monitoring, interference detection and geolocation offerings with HawkEye 360's planned space-based RF detection and geolocation services via a just-signed MOU.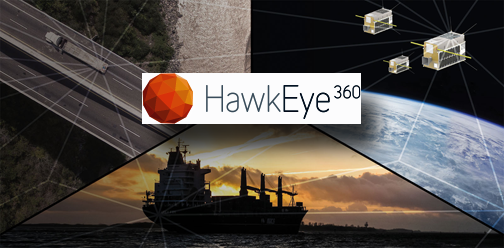 Under the MOU, the companies will explore opportunities to augment Kratos' terrestrial-based sensor network capabilities with HawkEye 360's planned space-based RF detection and geolocation services. The combination of space and terrestrial sensors will benefit a wide array of customers by increasing the speed and accuracy of data analysis for industries as varied as broadcasting, transportation, military, public sector, manufacturing, and emergency response.
Included in Kratos' portfolio of enterprise-grade ground segment products and solutions is its global RF network that helps commercial and government satellite operators assure satellite and payload performance with carrier monitoring, interference detection, geolocation and data analytic services. Kratos is expanding its infrastructure with seven new worldwide monitoring sites—including HTS spot beam and VSAT monitoring—hosting more than 60 antennas and providing visibility to over 50 satellites, 100 beams and 200 transponders.
HawkEye 360 plans to build a system in LEO using constellations of satellites, the first launch of which is scheduled for early 2018, with the complete RF survey/geolocation constellation scheduled to be on orbit by 2020. HawkEye 360's system will monitor RF spectrum usage to help identify areas of interference, better understand spectrum deployment, and avoid negative impact to operations. The system could also help to detect and locate activated emergency beacons to improve response times in life-threatening situations.
Greg Caicedo, Kratos Vice President, noted that the ability to infuse the firm's terrestrial-based sensor data with HawkEye 360's space-based RF monitoring data will broaden data sources as well as enhance the precision and performance of the analytics and insight services Kratos provides to customers.
John Serafini, the Chief Executive Officer of HawkEye 360, stated that by harnessing the power of geospatial data analysis and turning it into actionable information, HawkEye 360 and Kratos can give customers the tools needed to make critical decisions.