News source: CCTV.com from a China Daily news article authored by Zhang Jianfeng: China Aerospace Science and Industry Corp., a major space contractor, is considering the establishment of a satellite company to tap the space-based communications market, according to a project insider.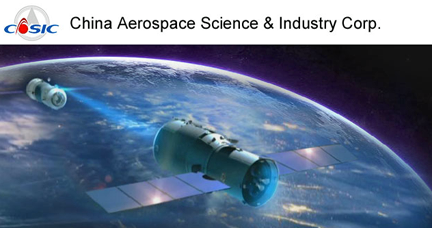 Tan Qianhong, Party chief of China Space Sanjiang Group, a CASIC subsidiary in Hubei province, said Sanjiang has submitted a plan on the proposed satellite firm to CASIC and is waiting for approval. The new entity would focus mainly on the research, development and launch of smallsats that would operate in low orbit and provide narrowband communications service, Tan told China Daily in an exclusive interview. Tan spoke on the sidelines of the 19th National Congress of the Communist Party of China, to which he is a delegate.
"General Secretary Xi Jinping has stressed that China's modernization drive will not succeed without the completion of informatization," he said. "Space-based infrastructure is a pillar of the information industry. The new company would be tasked with forming a satellite constellation to boost space-based communications." Informatization is the development of an information-based economy.
The network would offer coverage to users at sea or in remote regions that have poor access to ground-based communications services, according to Tan. He said the proposed firm would have a team of satellite designers but would procure others' satellites if they have better cost-performance ratios. Tan said Sanjiang also would continue to improve the capabilities of its Kuaizhou-series carrier rockets, a major product of the company, and use them to acquire more commercial space contracts.
In China, the commercial space industry generally includes development and production of spacecraft not sponsored by the government as well as non-State launch activities. While China has a long history of space exploration, commercial involvement in space is a new idea that is gaining popularity among State-owned space contractors and private enterprises in the wake of the country's rocketing demand for space-based services.
"We will strive to reduce our rockets' costs and to strengthen their capacities. We will also introduce private capital and partners in the rockets' production to optimize the outsourcing and marketing work," he said.
Sanjiang began to develop Kuaizhou-series solid-fuel rockets in 2009 in hopes of presenting a low-cost, quick-response rocket family to the commercial launch market. It has launched three of the rockets ï¼