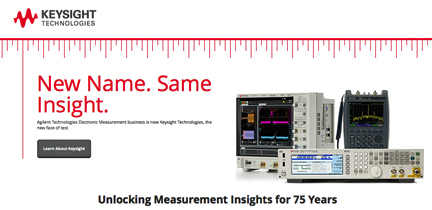 [SatNews] Keysight Technologies, Inc. has announced the new flagship of its X-Series: the N9040B UXA signal analyzer.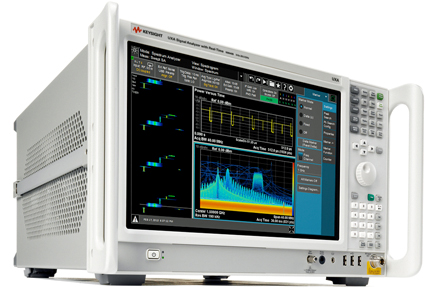 The UXA delivers industry-leading phase noise performance as well as 510MHz analysis and real-time bandwidths. Combining these three capabilities with a large display and touch-driven interface, the UXA provides wider, deeper views of elusive wideband signals—known or unknown. In the development of mission-critical radar, electronic-warfare and communication systems, leading-edge signal analysis requires excellent phase noise performance. Keysight's proprietary local-oscillator (LO) technology achieves phase noise of -136 dBc/Hz at 1GHz, 10kHz offset, and -132 dBc/Hz at 10GHz, 100kHz offset.

The maximum analysis bandwidth of 510MHz can be used across the full frequency range with excellent spurious-free dynamic range (SFDR) of >75dBc. This enables accurate characterization of parameters such as wideband chirp linearity. When monitoring or capturing highly elusive signals, the optional 510MHz real-time spectrum analysis capability provides 100 percent probability of intercept (POI) for durations as short as 3.84 µs.

"Built on our unique technology, the UXA delivers unsurpassed purity and clarity in signal analysis," said Andy Botka, vice president and general manager of Keysight's Microwave and Communications Division. "The unprecedented quality of its IF section enables a designer to understand what's happening inside their system and helps them prove that it's meeting or exceeding its performance goals."

Through a 14.1-inch screen, the UXA allows the user to view results using an array of flexible measurement displays. Based on the familiar X-Series menu structure, the touch-driven interface supports gestures and simplifies measurement and analysis by placing most setup items no more than two taps away. For detailed signal analysis, the UXA supports the Keysight 89600 VSA software. With support for more than 75 standards and formats, the 89600 VSA makes it possible to see through the complexity of challenging signals in radar, EW and communication applications including 5G. In secure environments, features such as a removable solid-state drive ensure compliance with the most stringent requirements.

More information is available online at http://www.keysight.com/find/UXA and a technical backgrounder is posted at http://www.keysight.com/find/UXA_backgrounder.